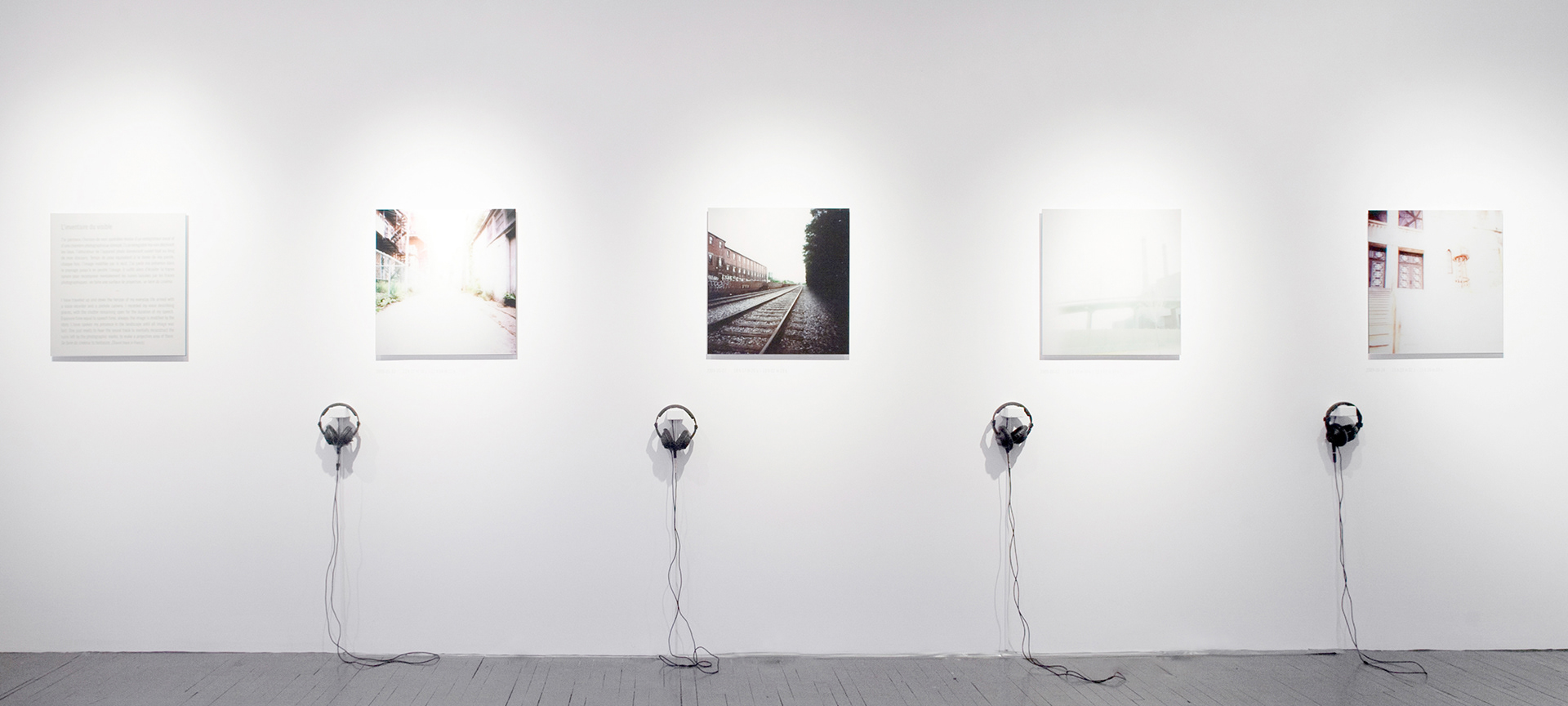 L'INVENTAIRE DU VISIBLE [2010]

THE INVENTORY OF THE VISIBLE
Series of talking photographs
Digital prints laminated under Plexiglas, with headphones
60 cm X 60 cm each, variable durations
Each photograph is equipped with headphones playing a specific soundtrack, where the viewer hears a voice recounting what is to be seen in the phantom image presented to him.
I travelled through the horizon of my daily life equipped with a voice recorder and a pinhole camera. I recorded my voice describing the place, the shutter of the camera remaining open throughout my speech. 
The exposure time was always equivalent to the length of my speech: the image was modified by the narration. I spoke my presence in the landscape until the image was lost. 
For the visitor, listening to the soundtrack is then the only way to mentally recompose the ruins left by the photographic traces; to turn them into a projection surface, into an inner cinematographic experience.