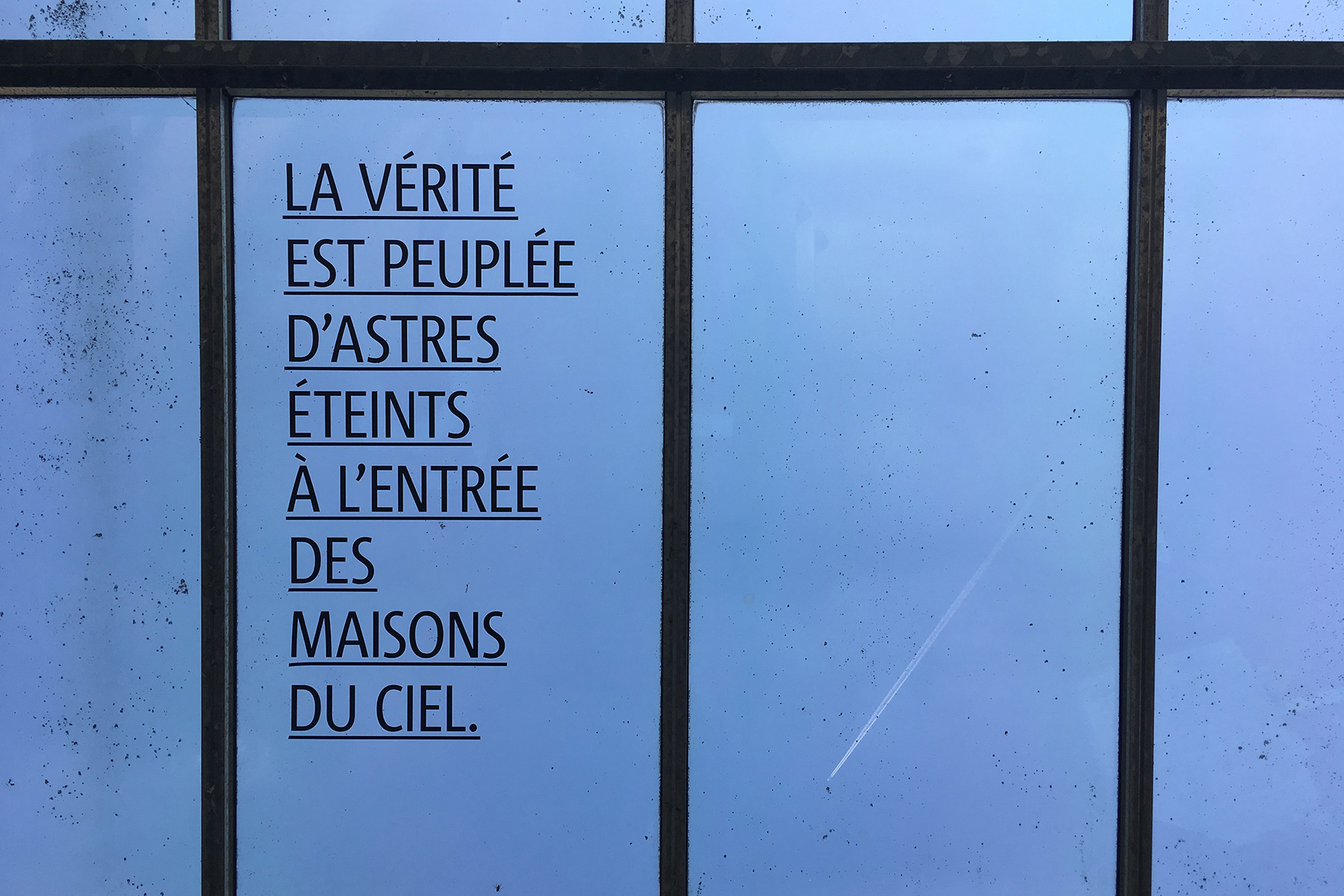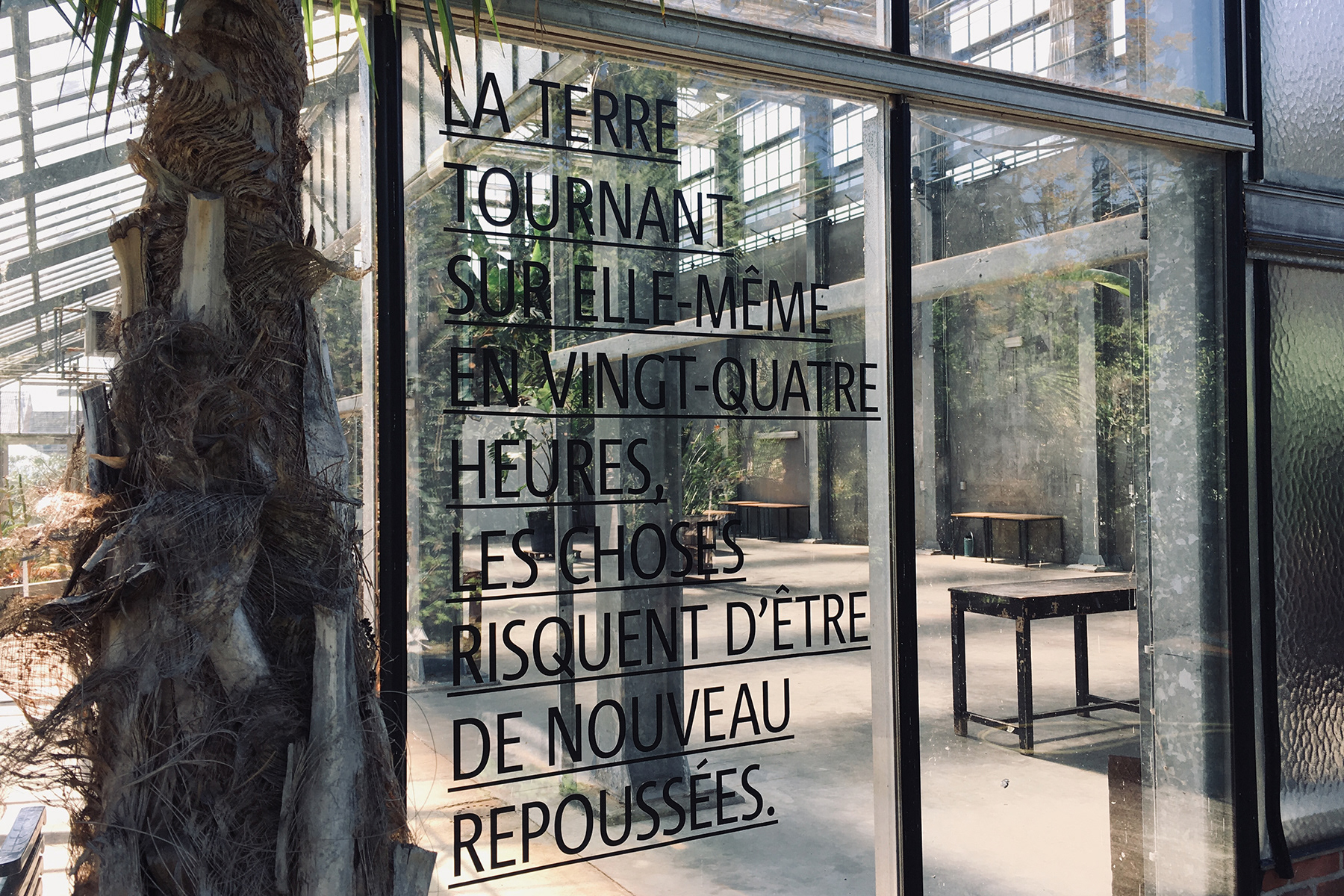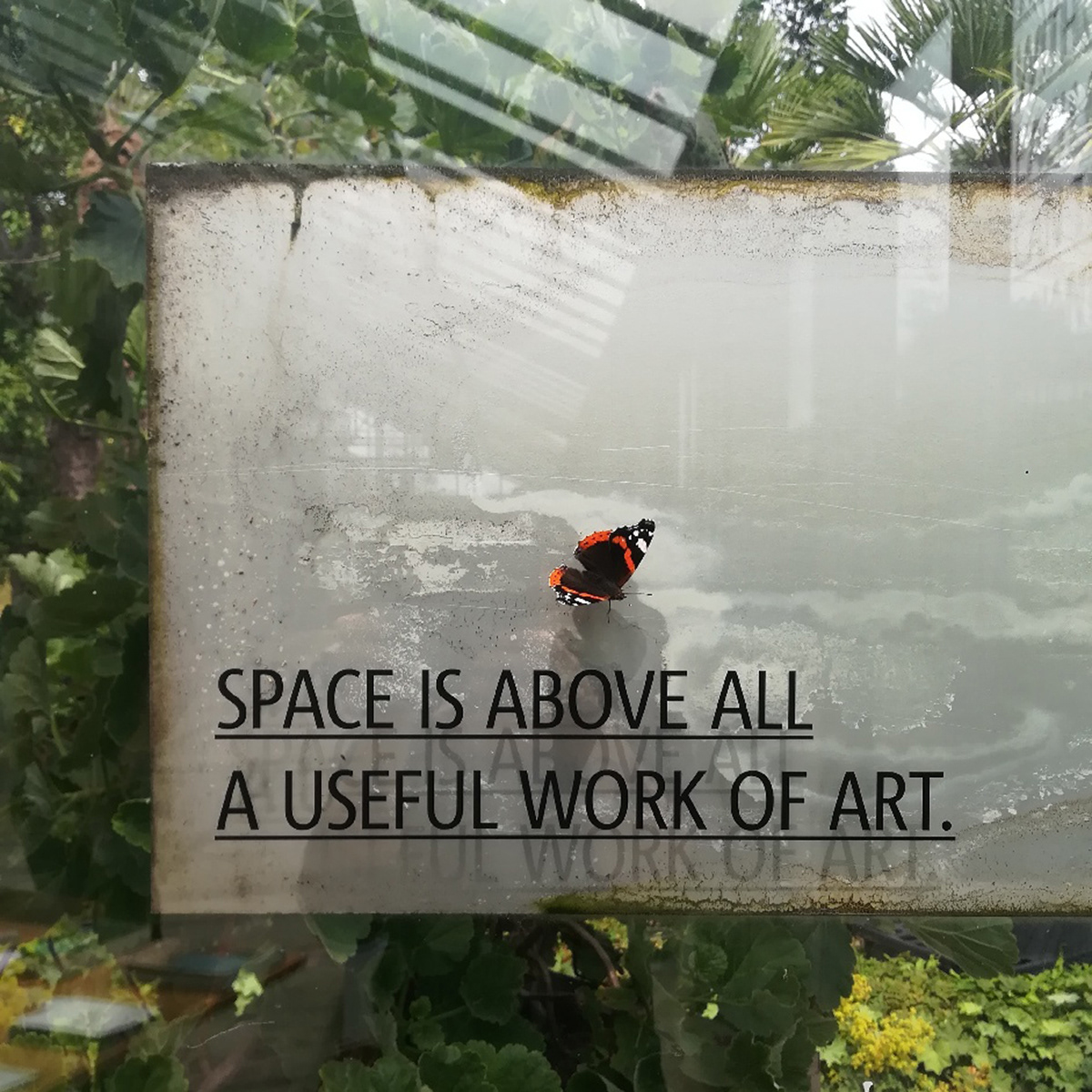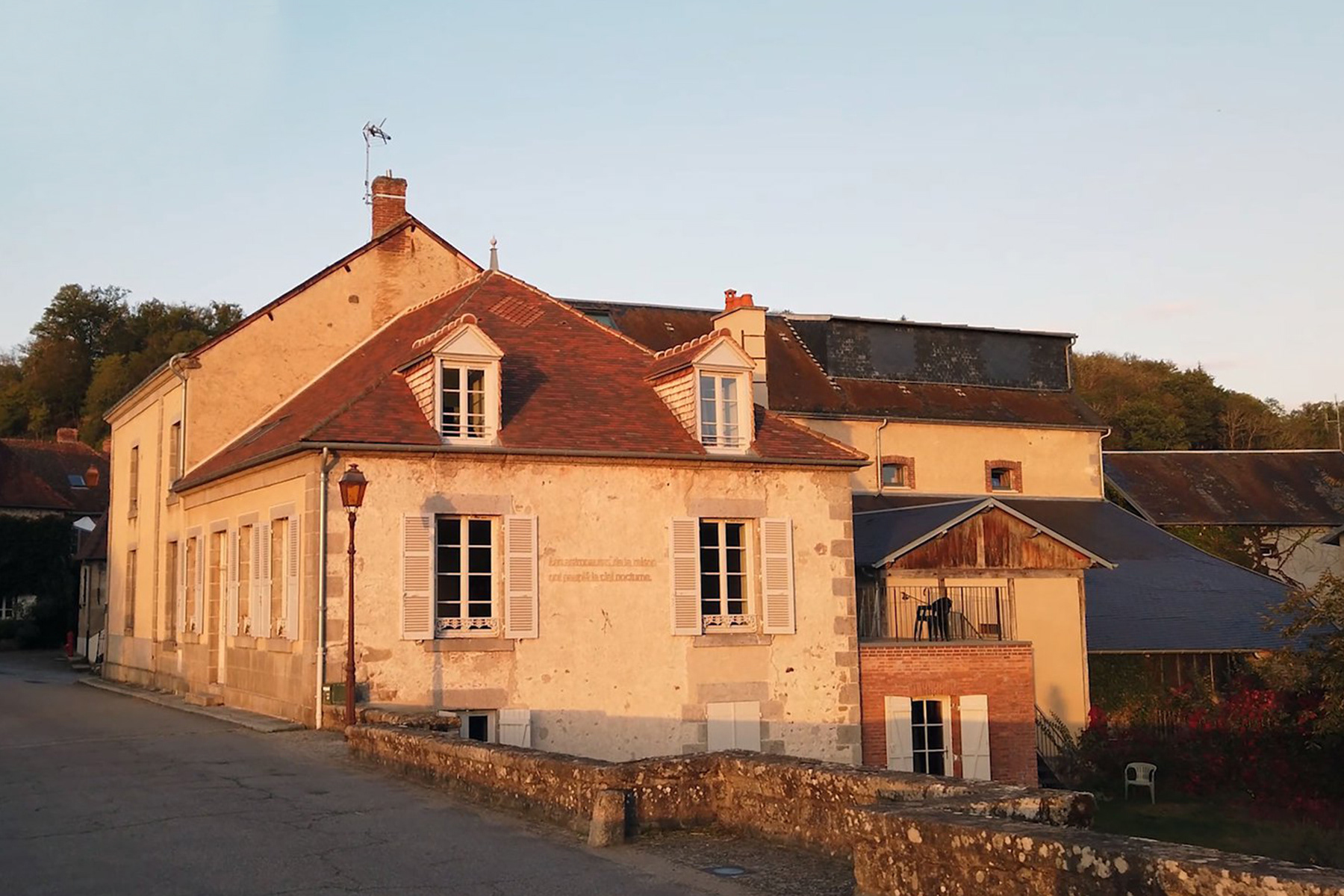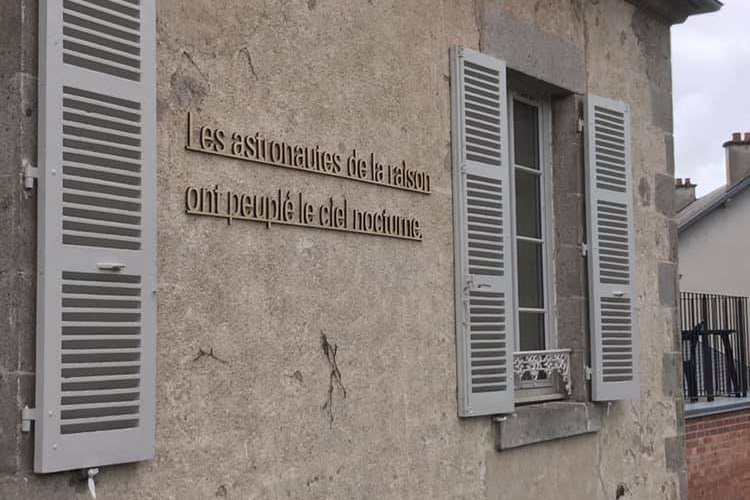 JUSTE DES MOTS (IL N'Y A RIEN À VOIR LÀ-BAS) [2019]

ONLY WORDS (THERE'S NOTHING TO SEE OVER THERE)
Site-specific installations 
Variable dimensions
Since 2018, poetry from the generative installation This is Major Tom to Ground Control (2012) has been installed in the public space in various forms. 
Views of a temporary installation (self-adhesive vinyl on glass) at the Botanical Garden of Ghent (Belgium), as part of the exhibition Harbinger II: Subtle Collisions in July 2019.
Views of permanent installations (laser cutting on wood) on different building facades in the Région Nouvelle-Aquitaine (France).
​​​​​​​