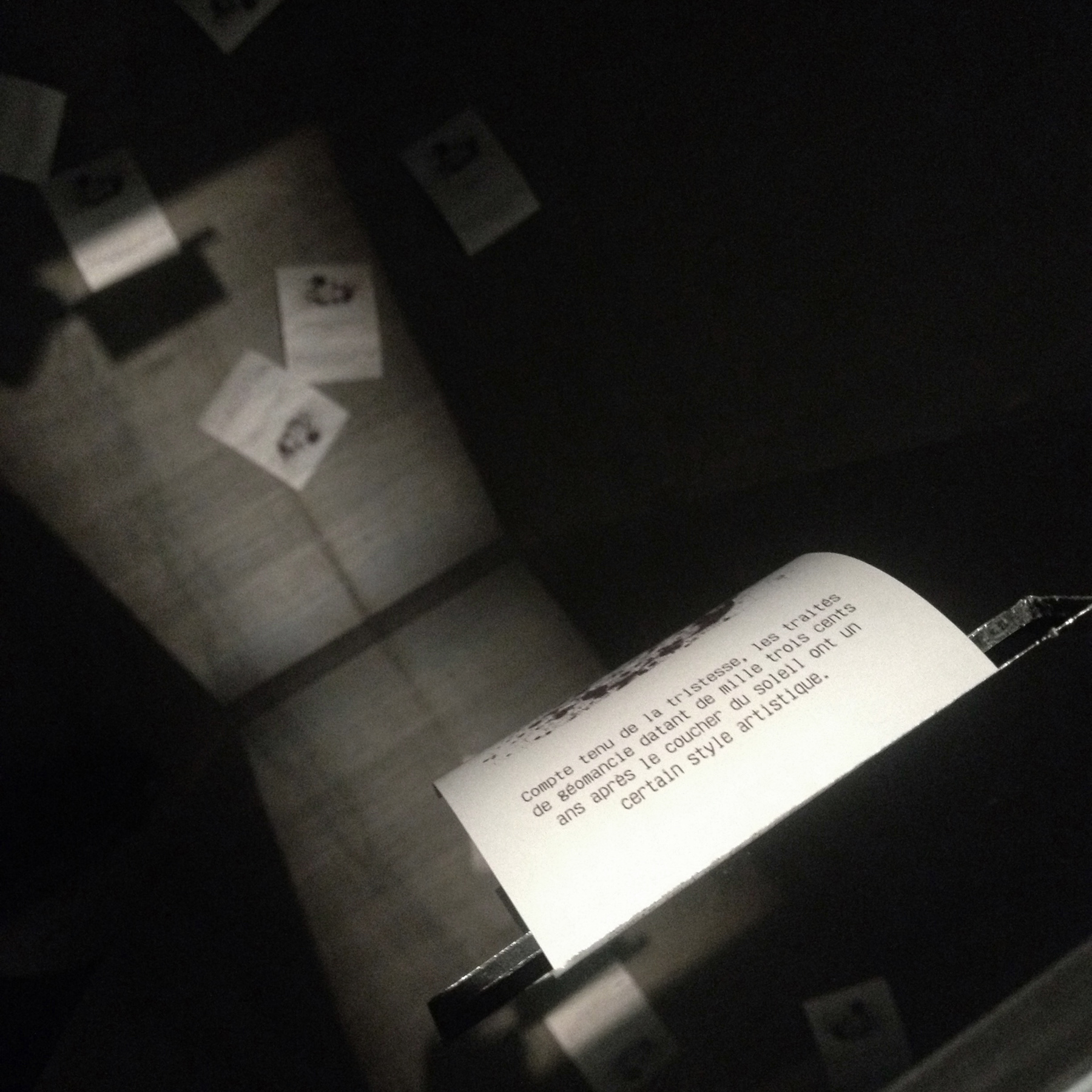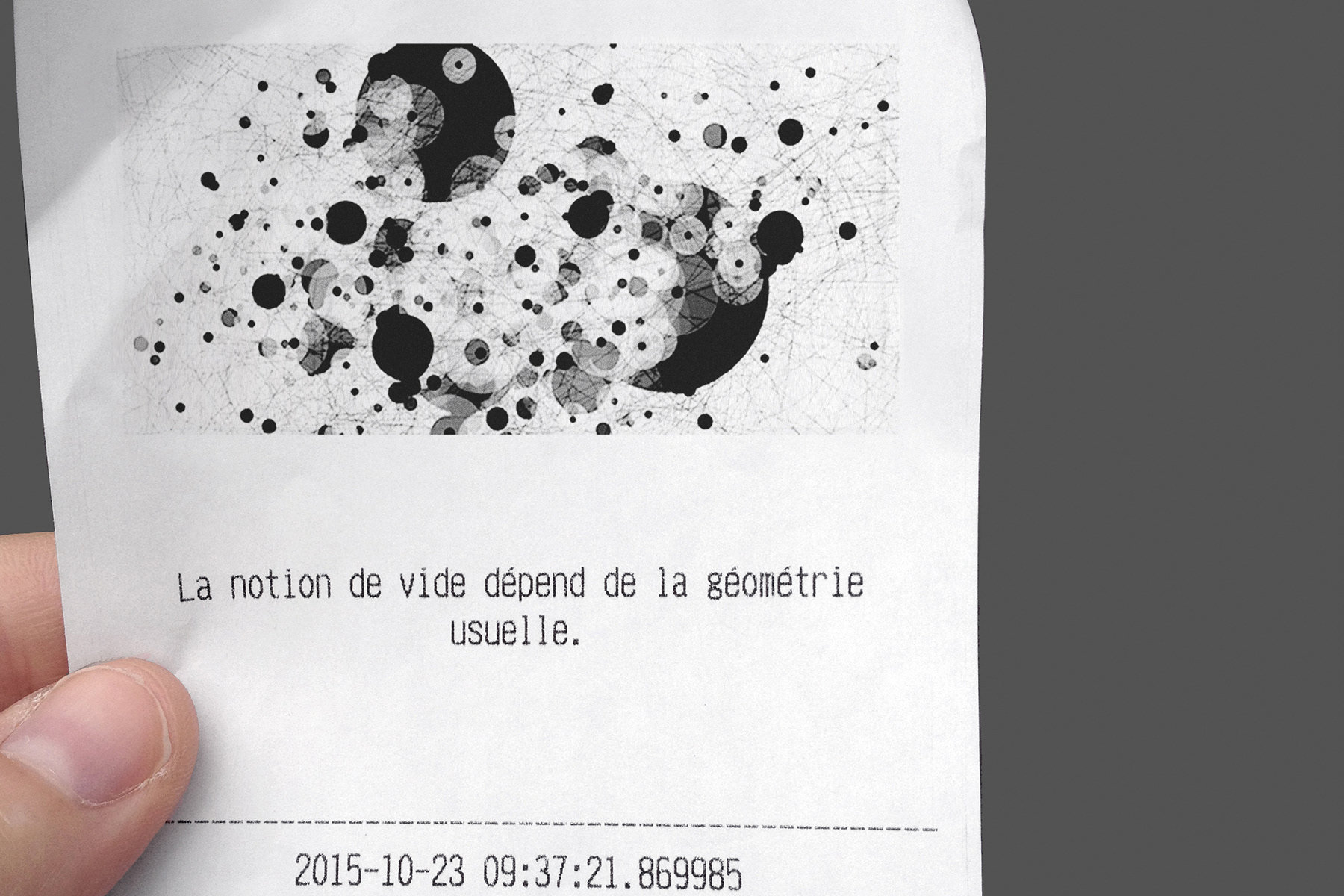 INTERACTIVE INSTALLATION
21 x 30 x 140 cm
This interactive piece invites visitors to briefly place their hands on a tactile sensor connected to a meteorite. Viewers then receive a message specially dedicated to them, in the form of random text generated by the fluctuation of cosmic radio waves.
This follows the installation This is Major Tom to Ground Control (2012) where the random text generator operates continuously. With Recombinaison, it is instead the presence of the visitor that makes the Universe speak; it is the contact with this formerly interstellar object that generates this "space poetry".
CONCEPTION AND EXECUTION
Véronique Béland
COMPUTER DEVELOPMENT 
Guillaume Libersat
WOODWORKING 
Pierre Phelippon
インタラクティブ・インスタレーション
21 x 30 x 140 cm
このインタラクティブな作品は、隕石に接続された触覚センサーに観客が手をかざすと、宇宙電波の揺らぎによって生成されたランダムなテキストが、観客に特別なメッセージを伝えます。宇宙電波の揺らぎによってランダムなテキストが生成され、鑑賞者に特別なメッセージが送られます。
これは、ランダムテキストジェネレーターが連続的に作動するインスタレーション「This is Major Tom to Ground Control」(2012年)に続くものです。この「Recombination」では、来場者の存在が宇宙を語らせるのであって、かつて恒星間であったこの物体との接触が、この「宇宙詩」を生成するのです。